Supporting social skills (pragmatics)
Communication is so more than just the words we say! It involves tone, body language and many customs related to our culture and society. But if we or our family members struggle with social customs, it can cause a lot of stress. Vocalsaints can help - we are skilled at developing social skills in safe and encouraging ways. Even for preschoolers, there is lots we can work on, such as listening skills, attention to task, joint attention, maintaining eye contact, imitation, turn taking, and using facial expression and gestures.
No matter the age of the person who needs help, we can assist. Call or email us today to discuss your concerns.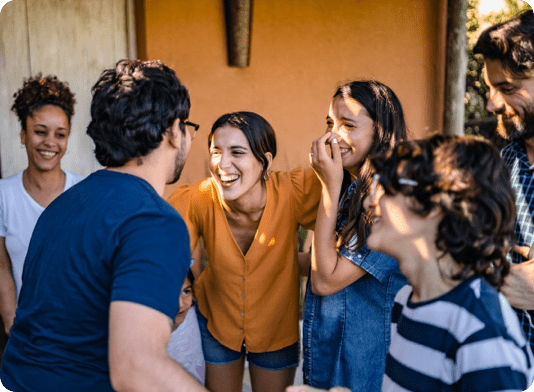 For older kids who have learnt to talk, pragmatic skills are the use and combination of verbal and nonverbal communication for the purposes of social interaction. They include facial expression, body language and tone of voice.
Any difficulty with pragmatics can limit an individual's ability to participate in social life, maintain relationships, and comprehend or execute socially based academic tasks. For example, it may be challenging to listen to other people's opinions, accept differences, play different roles in small group discussions, or show flexible thinking.
The key point is that pragmatics are trainable! Even if your family members are currently struggling, progress can be made with the right support.
"One of the side benefits of the sessions is that [our son]'s confidence in social situations has grown exponentially. He's keen to interact with people more, be more open about his wants and connect with people."
-- Mother of a 4 year old boy
"We were informed that the waiting list for public assessment is awfully long and I was quite saddened that by the time our son is assessed and receives help with his speech and social communication, we would have wasted precious time.
It was at this time, I contacted Vocalsaints and
really appreciated how quickly we were able have J reviewed by Sarah, while awaiting formal diagnosis."
-- Mother of a 4 year old boy